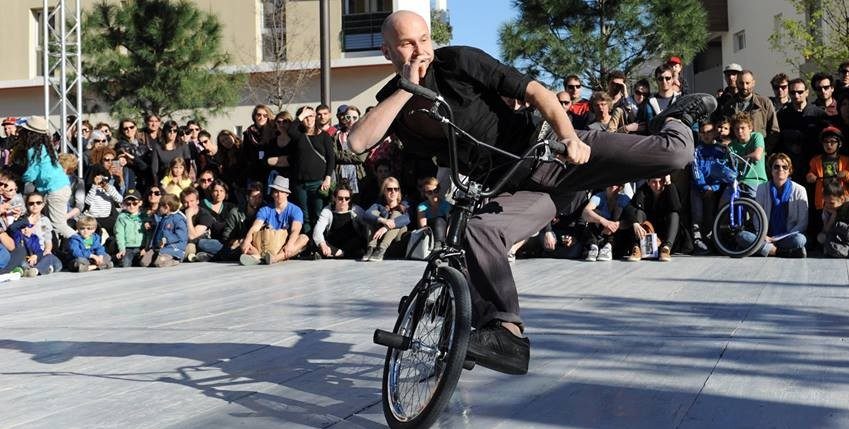 Everyone, indoor and outdoor, Duration: up to 25 minutes
Performance show for musical encounters and ephemeral sound.
This show is that of a meeting: that of a written BMX bike choreography, proposed to be played for a new musical, sound and / or auditory experience.
The themes addressed for this proposal can be varied and multipurpose.
Thoughtful and thought with the organizing structure, it can be to play the performance with one or more musicians, slamers, readers and all other sound agitators.
Whether they are professionals or amateurs, we decide the time of exchanges and rehearsals upstream.
This proposal can be part of non-professional artistic projects.
The evocation of the playful and acrobatic movements to the challenge of this new writing will load us with a unique moment, necessarily poetic …