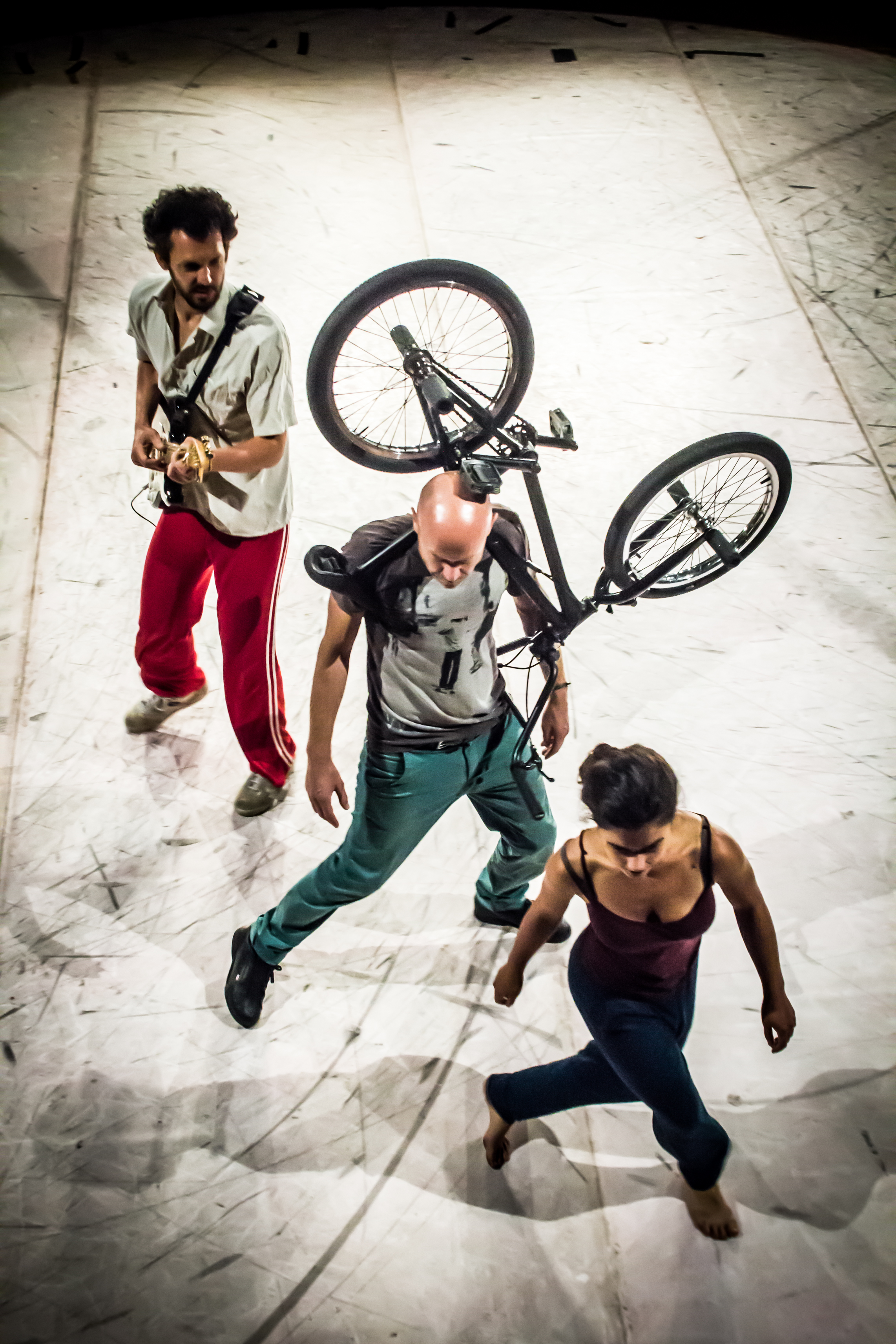 Acrobatic and danced singing
The place will be given to a physical and sensitive show. The trio of artists at the heart of this new creation will want to be a metaphor for our world and these little worlds that belong to us all. Between attraction and repulsion, he will seek and share the points of fusion and friction that take place in the ecotone of our mysterious lives.
---
A show by Vincent Warin – Cie 3.6 / 3.4
Vincent Warin : Acrobat-Dancer on BMX
Simon Demouveaux : Guitarist, Composer, Arranger
Adèle Alaguette : Contemporary dance
Approximate duration: 45 minutes (outside) – 60 minutes (indoor)
 © Fabien Debrabandere
Confirmed residency dates
July 17th to 21th, 2017: CRAC de Lomme
September 4th to 7th, 2017: City of Hellemmes-Lille
December 18th to 23th, 2017: La Makina to Hellemmes-Lille
March 26th to 30th, 2018: City of Carvin
April 11th to 17th, 2018: City of Volvic
April 18th to 27th, 2018: City of Billom
May 2nd to 11th : Condition Publique of Roubaix
September 3rd to 14th, 2018: Maison Folie de Beaulieu to Lomme
September 17th to 19 th : Escapade to Hénin-Beaumont
We are still looking for residencies and co-productions to share and live this new creation with us!