Listening and responding to a wish, it is also up to the company to be the bearer of a proposal!
With La Visite, it's the "game"… We adapt, we propose, we create, we invent,… Often for a unique moment.
On this momentum, several meetings have already been held:
With schools and recreation centers:
– Awareness of the profession of artist and the discipline of BMX: presentation, exchanges and interactions diluted in performance in BMX and music.
– impromptu dances in the playground
– workshop on a BMX bike or even better… with everyone's bikes!
– Series of workshops on 2 wheels ending with a restitution of the children.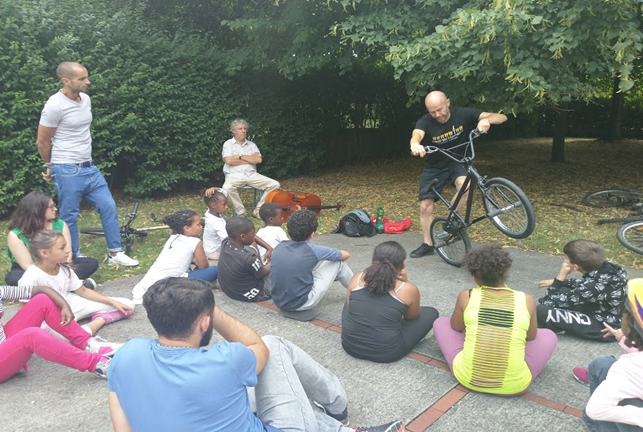 In a residence for the elderly :
At the game of offering a soft, poetic choreographic score and live music, it is also the idea of continuing, according to the will, around an exchange evoking together our good memories of exploits around the bike!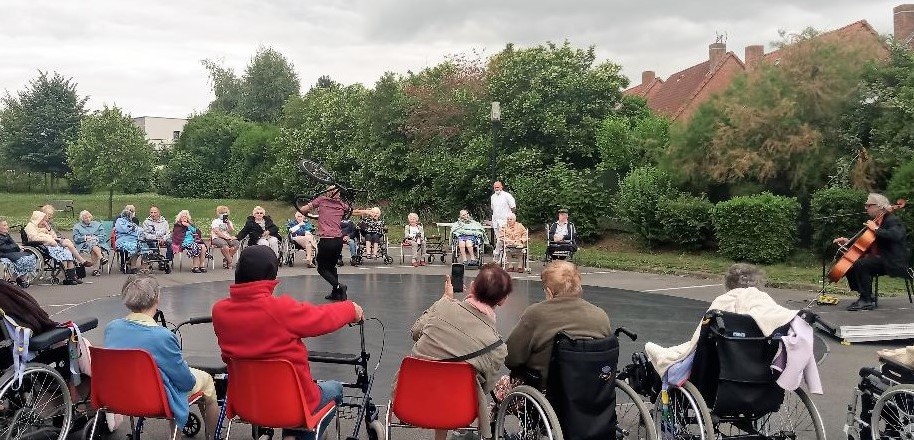 For an event:
Like at the Public Condition of Roubaix, by organizing a Festival on extreme sports and games: WHEELS, VERTIGO AND GRAVITY. BMX, skate-park, slackline, German wheel, the time of a weekend full of performance and workshops with extreme sportsmen and circus enthusiasts.
In conference:
Athlete – BMX artist: a profession that has entered the heart of Vincent Warin!
Atypical course, the story questions… We answer, argue, and challenge.
As an artistic collaborator:
Participate in a creative project outside of those of Cie 3.6/3.4: staging, outside view, research and choreography around the object, so many areas where the experience is shared.